(Available Now!)
Do you long for deeper intimacy with your heavenly Father? A close connection exists between living a holy life and experiencing God's presence. Sin strains our relationship with God and creates distance, but holiness breaks down barriers and moves us ever closer. This six-week study explores why believers should pursue holiness and how living a holy life will draw us into the circle of our holy God's loving embrace.
About the Book
Would you like to sit next to God and snuggle up against His side? To be so close you could hear Him breathe? There would be no distance between the two of you, no barriers to prevent you from drawing near. You could linger in His presence and rest in the circle of His embrace.
All of us desire to experience this kind of intimate relationship with our heavenly Father. Yet, we often feel disconnected. We may even sense that something blocks our path to deep, personal companionship with God.
According to Scripture, a life of holiness can pave the way for greater intimacy in our relationship with God.
Who may worship in your sanctuary, LORD? Who may enter your presence on your holy hill? Those who lead blameless lives and do what is right, speaking the truth from sincere hearts.   Psalm 15:1-2, NLT
Unholy living floods believers' lives with the natural consequences of sin, including distance and strain in our relationships with our holy God. But a pursuit of holiness is also a pursuit of God. As we embrace the holy life God calls us to, we are embraced by the Holy One Himself.
Read an Excerpt Now!
See the intro and full first week of study.
See Kathy's interview with Rhonda Rhea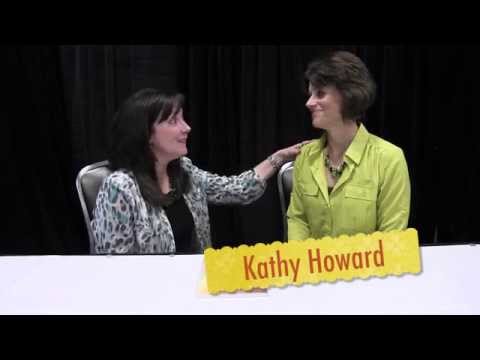 Endorsements
Kathy's use of stories to explain deep spiritual truths about God's holiness inspires one to run hard in pursuing it. Her insights create a better understanding of the holiness of God, which can transform us and the world around us.           
Judy Patterson, Executive Editor womensministry.net, a service of Jennifer Rothschild Ministries
Inspiring. Encouraging. Energizing. These words describe Kathy Howard's thought provoking Bible study, Embraced by Holiness. With each turn of the page, the reader is challenged to pursue God's holiness throughout her day. Filled with godly wisdom, scriptures, and life applications, Embraced by Holiness is a must read for all.            
Carla McDougal, Award-winning author of My Prayer Chair & Founder of Reflective Life Ministries
Kathy Howard helps readers experience a fresh encounter with God and the joy that comes with living a holy life. In this six-week study, you will discover how practical, powerful, and personal holiness is. Weaving real life stories with biblical study, Kathy equips you to no longer be intimidated by God's call to holiness and to embrace the holy life He calls you to. I highly recommend Kathy's new book for individual and small group study.                   
Stephanie Shott, speaker, author, and the founder of The M.O.M. Initiative
Disclosure of Material Connection: Some of the links in the page above are "affiliate links." This means if you click on the link and purchase the item, I will receive an affiliate commission. I am disclosing this in accordance with the Federal Trade Commission's
16 CFR, Part 255
: "Guides Concerning the Use of Endorsements and Testimonials in Advertising."